E-Book
HOW YOU WILL CRASH YOUR

IFRS 17 PROJECT?
IFRS 17 implementation: how to avoid the pitfalls and lead your project to success
Welcome to the ADVENTURE!
Launching an IFRS 17 project is an adventure, from all points of view for the sponsor, the project manager, the IT specialist, the accountant, and the actuary of the company.

This e-Book is designed for these experts.

Become a pioneer and successfully implement your IFRS 17 project!

Fill in this form and you'll receive the download link in your mailbox.
We wish you a successful adventure! 🚀
Download the e-Book now 👇
Are you ready to become
a pioneer?
Do you feel that being a pioneer is completely different from being an expert?
It requires different skills and a different mindset. This paper is not intended to scare you, but, on the contrary, it aims at providing you the good tips to be at ease with your new role. The tips are related to some tiny decisions that you can take thinking as an expert in your former environment, and that may lead to unreasonable workloads. They come from real use cases that can benefit any pioneer.
What are the pitfalls that await each of the protagonists?
We have asked our experts to share with you some feedbacks:
For the sponsor with the choice of the solution and the hidden costs, for the project manager with the involvement of your boss and the arbitration, for the IT specialist with architecture and evolutivity, for the accountant with gap estimation and time management and, finally, for the actuary with footprints of your decisions and production constraints.
A publication produced under the direction of: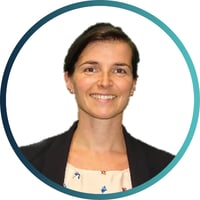 Partner,
Head of Regulatory Solutions & Implementation
About addactis® IFRS 17 solution

Our IFRS 17 journey began nearly 20 years ago when we launched our first reserving software – IBNRS® – in 2003.
Over the years, we have been able to acquire a strong and recognized expertise in reserving calculation, and IFRS 17 has been the logical extension of our offer.
In 2017, we have created our internal Taskforce composed by R&D experts, actuaries and accountants, software designers… We have now succeeded in answering the main questions of insurers regarding IFRS 17: how to understand the regulation and above all, how to transform all the principles into a standard and flexible end to end solution covering all the topics: Actuarial (Cash Flow/ RA /CSM engine), Finance (Subledger), and IT (ETL and Dataflow of the process)....